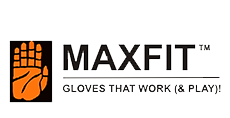 Tesimonials
---
In the Workshop
As a hobby I restore classic motorcycles, I am part of a club, or loose collection of mates, and I help them work on their bikes, teaching them some of the mechanical skills as I go. I still ride my modern honda and won't go back to the old technology bikes as they need constant work. Let the youngsters learn this for themselves.

The max fit gloves help keep my hands clean. Used engine oil is a carcinogen, so I dont want it on my skin. In general I don't want the grime, dirt and swarf from old bike engines on my hands, getting through the pores, or permanently staining my fingerprints. Oil stained hands are not a good look in fancy restaurants.

I'm 6'5" tall and have size 14 feet. Finding shoes to fit is a hassle, and so is finding gloves. Max fit gloves have fingers which are as long as my fingers. It may not sound much to most people, but in detailed work such as dealing with small components, gloves which restrict my movement, feeling, or grip, are a liability, so I have to remove them. There's a poor quality version of your gloves available in Bunnings, much cheaper too, but they dont fit as well. Shorter fingers. Shocking to work in, but better than nothing.

Also, the palm and finger grip on the max fit gloves still works through oils, so I can still grip something which is fairly oily and slippery. This grip wears out quite quickly on the fingers, a big improvement would be to make that grip last longer.

Max fit gloves are permeable at the back, so they allow the hand to breath, which is a big advantage over latex gloves. On a hot day latex gloves are horrible, the hand sweats. I only use latex gloves when immersing my hand into a conatiner of oil or other nasty liquid, as in those liquids the permeability of the max fit gloves is a disadvantage. I can wear max fit gloves for much longer periods before they get uncomfortable.
Chris - NSW

---

Highly Recommended - A Five Star Product!
Over the last 17 years I have used numerous gloves at work and they have all failed to do the job. Every rep this side of the black stump has plugged their gloves as the next coming.....all to no avail!

Sceptically I brought the new Maxfit gloves to use and what do you know, they are actually amazing and do all that was promised.

I am a French Polisher, and my work consists of a lot of hand sanding with minute pieces of very rough sand paper and these glove have allowed me to be able to feel the work that I am doing and save my fingernails and fingertips. They are also great with thinners, stains and industrial stripper and don't melt.

I couldn't be happier and would recommend them to anyone in any line of work where you need to feel the surface of your work and to protect your hands.

Five star product from a company that also delivers five star service.

- Vikki Delle Donne - Wangara French Polishers

---
WA Carnival Empoyees Love the Glove!
Recently at the Perth Royal Show one of my staff members bought a pair of MaxFit gloves.
What a great product. We deal in the carnival industry setting up/operating/dismantling rides and games. The gloves have been perfect for the operation as they are comfy, able to get into tight places to tighten nuts/bolts etc, and beathable so you dont sweat.
- Mark Marinovich, Carnival Amusements
Quality Family and Children Amusement Attractions
---
Very Impressed Delivery Driver
A delivery driver for a major office supply company tried our gloves. He liked that they are lightweight and not bulky like most other gloves, they provided a sure grip on the boxes he was handling and they were really comfortable. But, he was most impressed by the improved condition of his skin after wearing the gloves. He said even his girlfriend noticed his hands didn't feel as rough and cracked!
- Tony Andrew
Maxfit Demonstrator
---

Maxfit Gloves Review - Owner of Toni & Guy Hairdressing

I just wanted to tell you about your gloves that I bought some time back.
I am a hairdresser and run and own Toni & Guy Hairdressing Australia. Weekends I get out of Sydney and head to my farm in the Southern Highlands. I've got soft hands so for farm work I need a glove that will protect them.
The problem with most gloves is that they are too heavy so you lose dexterity when doing finer work like fixing the motor bikes. A lot of lighter gloves on the market are OK but are too rubbery so your hands become sweaty.
So nothing quite worked until I found the Maxfit brand of light gloves.
Just gotta say, best light glove ever! Just saying.
Dennis Langford
Managing Director
Toni and Guy Hairdressing Australia

---
Great Product & Great Service
I would just like to say a huge big THANK YOU for your prompt & friendly service.
I ordered a three pack of Maxfit gloves on Monday & received them in the mail on Tuesday. I was delighted.
I think they are a great product & will continue to buy things from Five Star selections. Thanking you once again. Great Job.
- Steve - Customer NSW
---

I Love Maxfit Gloves. Highly Recommended.
Dear All at Maxfit Gloves..

You all deserve pats on the back! I bought 3 pairs of your great gloves at Primex, Casino, NSW in June/July for myself, a friend and my husband. My friend loves hers and uses them virtually every day on her farm.

My husband is a chef and uses his frequently in the fridge/freezer area as well as other lifting/carrying chores.

I am Disabled, and drive a car fitted with handcontrols, as was finding that my hand was cramping while holding on the steering ball, and my other hand on the brake/accelerator handle. No cramping anymore as I wear my gloves to drive!! Not only is there no cramping and pain, but I have a great grip on the steering ball as my hand would often get sweaty from being in the one position for the drive. They are also great for grip and no sweating on the handle of the walking crutch i use every day!!

I've also found they are great for grooming my dog, as they are so sensitive to use that you can feel ticks etc, and your hands and nails dont get gross from the grooming!
I love my gloves and have just ordered more, for myself to have a few pairs in different places for use, my husband, friends, and now also my Dad! Great product-lovely courteous prompt service-Well Done All Round!! I hope the MAXFIT message gets circulated to lots of people, especially Disabled People, as they are great!!We will be spruking to All, and will be back for more!! :)
- Cate, Tabulam NSW

---