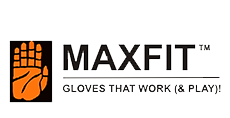 Wholesale & Distribution
Welcome to Maxfit Gloves Australia.
If you are looking for a fantastic product to sell in your area Maxfit Gloves could be the product you have been looking for. Full training and support will be given to all distributors. Contact us via our contact page or email sales@maxfitgloves.com.au for more information.
Retail - Maxfit Gloves are perfect in many different retail stores. If you own a hardware store, warehouse, garden store, paint shop, home and garden store, safety store or any other environment where your customers could require gloves we would love to hear from you. Full training, support and FREE point of sale is offered to all new stores. Contact us via our contact page or email sales@maxfitgloves.com.au for more information